You have selected
Alcatel MiFi Y900
Switch device
Alcatel
MiFi Y900
Settings
Change usage settings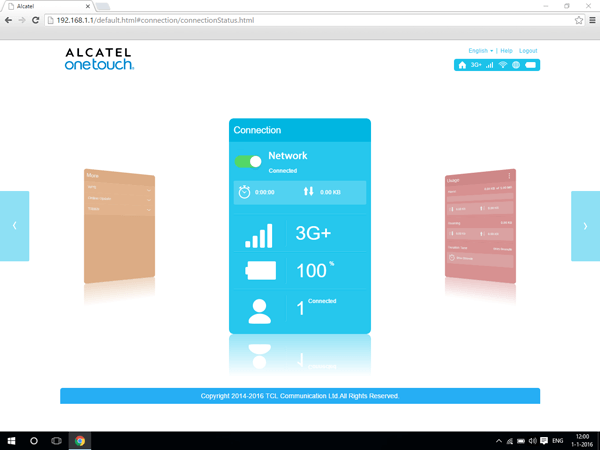 To check or change data usage, choose the arrow symbol on the right-hand side.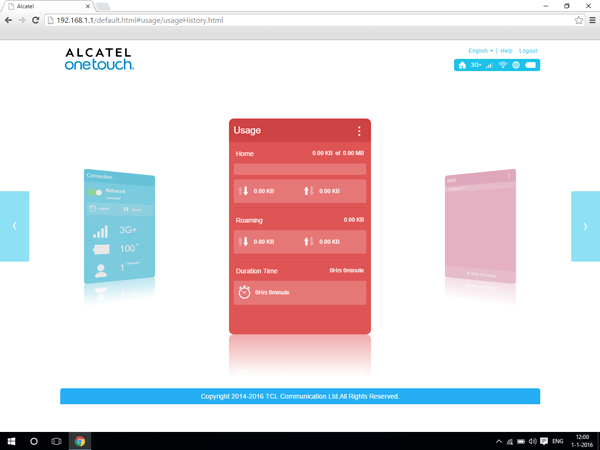 Under Usage, data usage is displayed.
Choose the options symbol.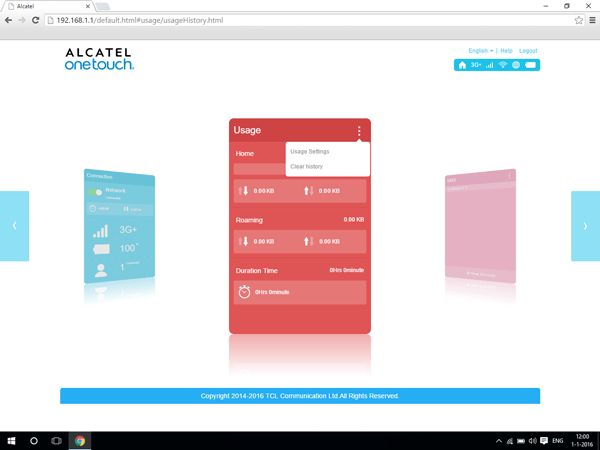 Under Monthly Data Plan:, enter a data limit.
Optional: tick Auto Disconnected.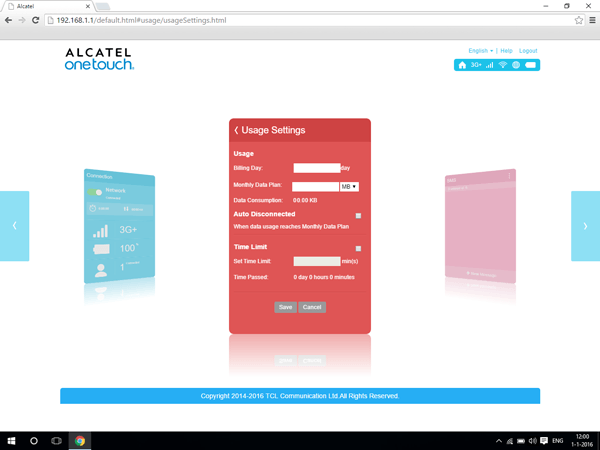 Optional: tick Time Limit.
Under Set Time Limit:, enter a time limit.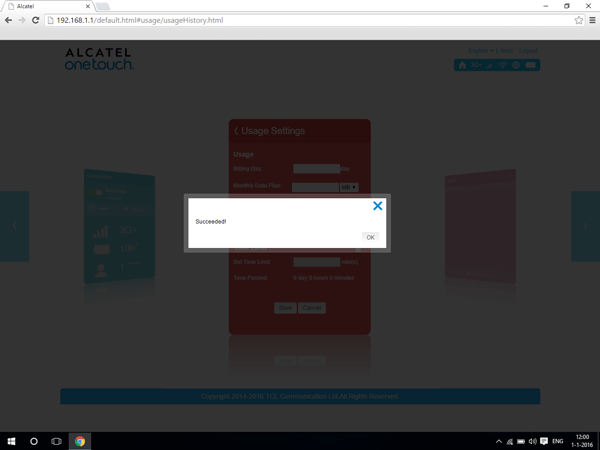 Choose OK.
Choose the back symbol.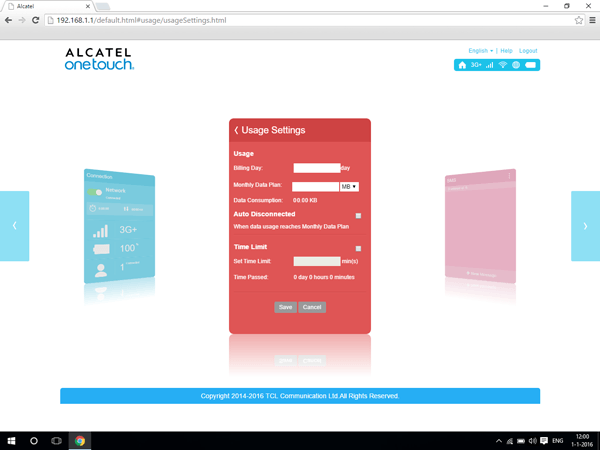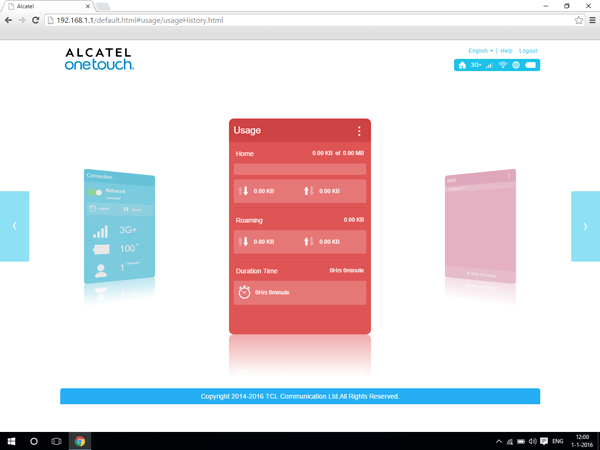 Choose the options symbol.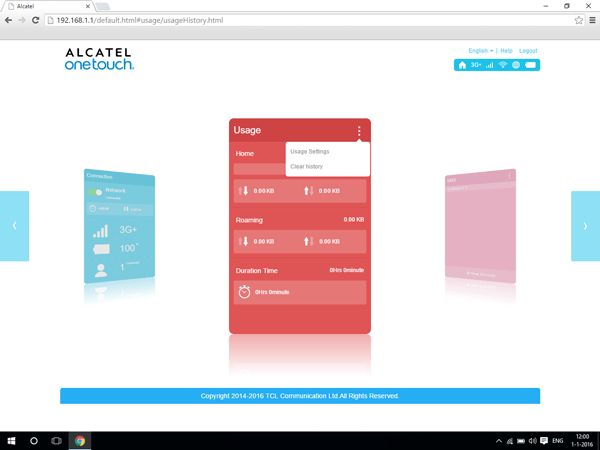 To reset data usage statistics, choose Clear history.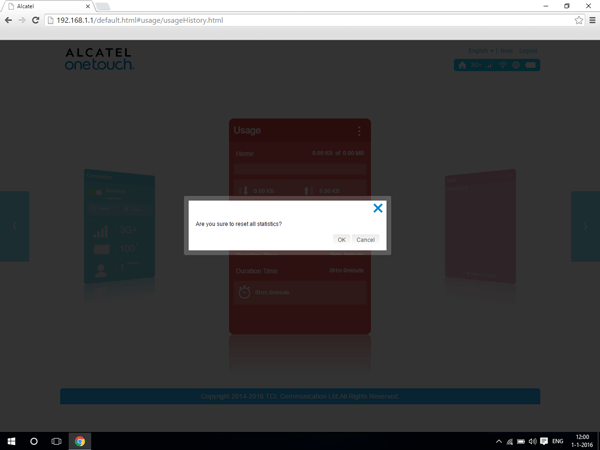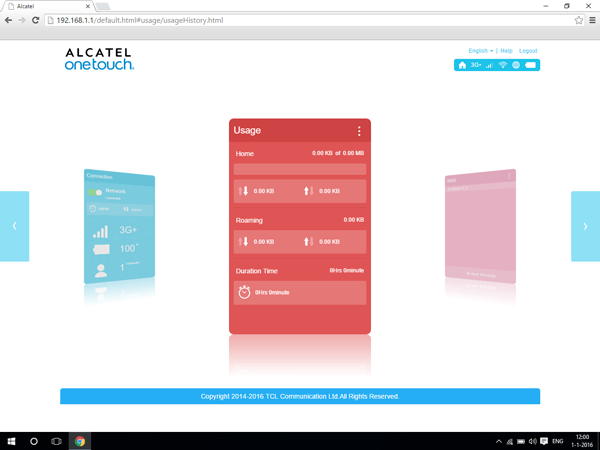 The data usage settings have been changed.