You have selected
Alcatel MiFi Y900
Switch device
Alcatel
MiFi Y900
Settings
Change WLAN mode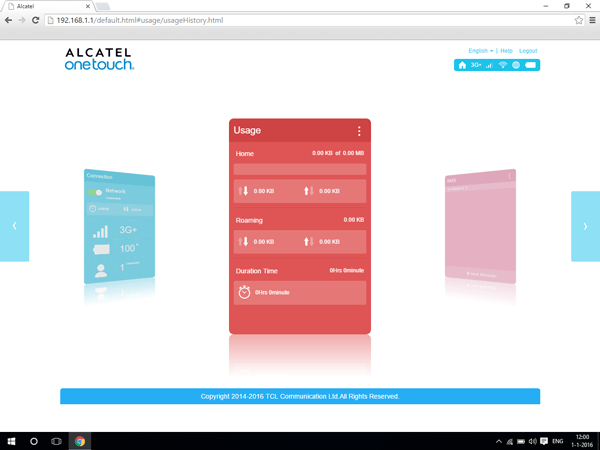 The 2.4 GHz network can be interrupted by a wireless device or microwaves due to interference.
You can change your Alcatel MiFi Y900 to a 5.0 GHz network.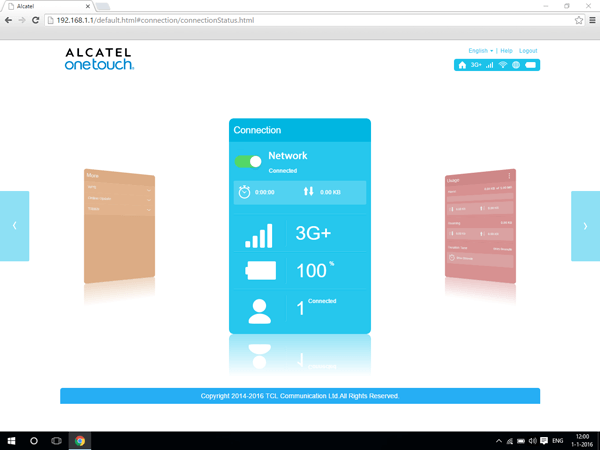 Choose the arrow symbol on the right-hand side.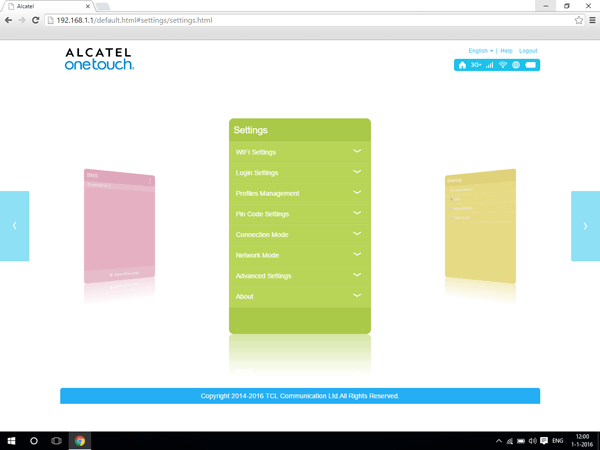 Under Settings, choose WIFI Settings.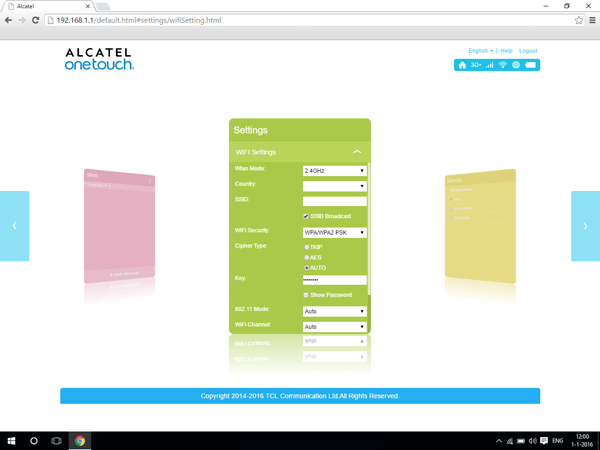 Under Wlan Mode:, choose an option, in this case 5.0Ghz.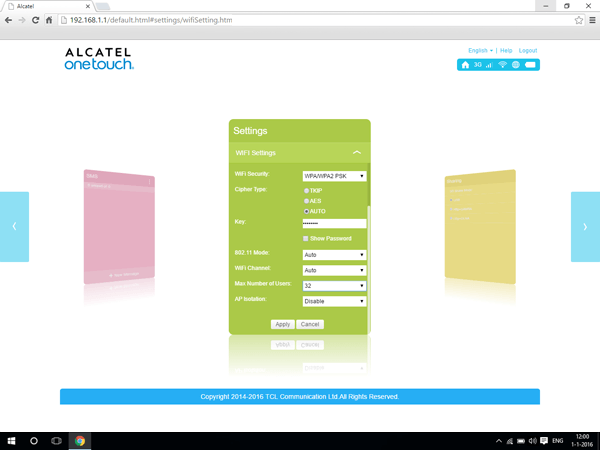 Scroll down and choose Apply.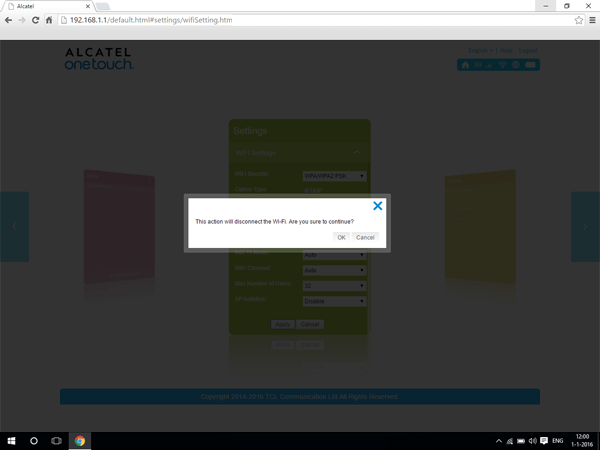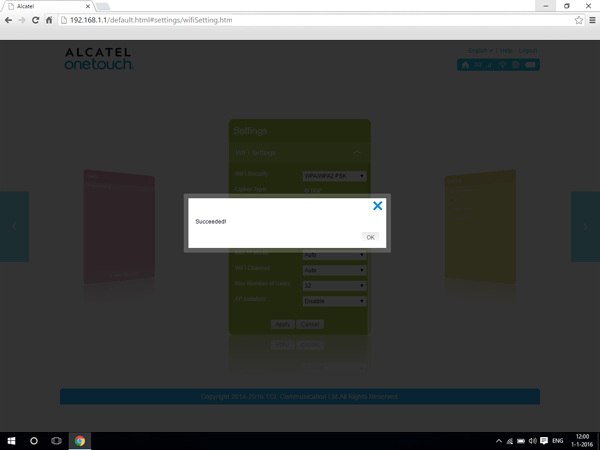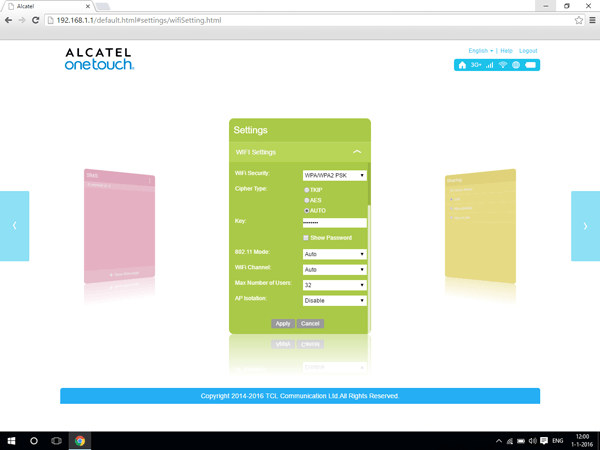 The Wlan Mode: has been changed.