Apple
iPad mini 2
Software
Installing software updates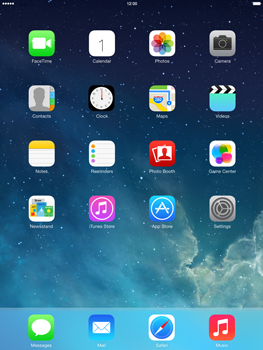 * Perform a software update to install the most recent software version for your Apple iPad Mini 2 which contains the latest functionalities and applications. * Updating to the latest version should also solve existing problems and improve performance.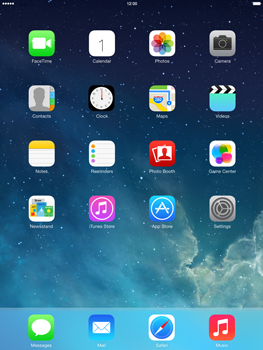 * The following steps contain instructions on how to update your Apple iPad Mini 2 to the latest software version over the air. * Note: A WiFi connection is necessary to proceed with the OTA update.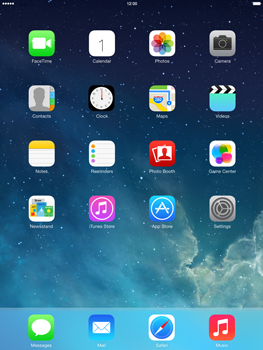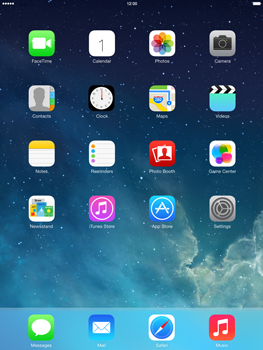 * Ga naar het Startscherm. * Kies *Settings*.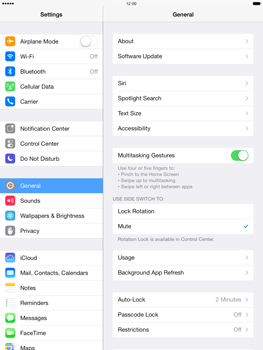 * Kies *Software Update*.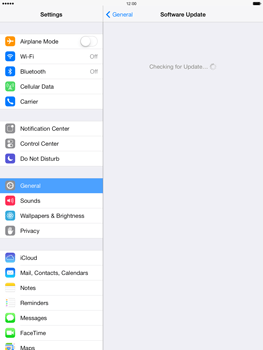 * De Apple iPad Mini 2 zoekt naar beschikbare updates.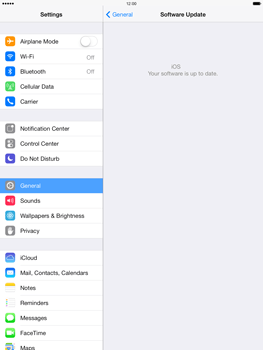 * Als dit scherm verschijnt is er een software-update beschikbaar. Om de software update te installeren, kies *Download en installeer* en volg de instructies op het scherm. * Verschijnt dit scherm niet, dan beschikt de Apple iPad Mini 2 over de meest recente softwareversie. * Keer terug naar het Startscherm.