You have selected
Apple iPhone 6 iOS 9
Switch device
Apple
iPhone 6 iOS 9
MMS
Manual configuration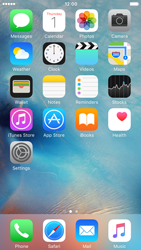 MMS settings can be sent to your Apple iPhone 6 via SMS. Click here for instructions.
You can also configure your phone manually for MMS. Follow the step-by-step instructions below.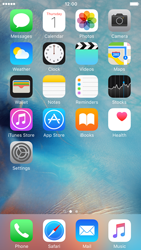 Go to the Start screen.
Choose Settings.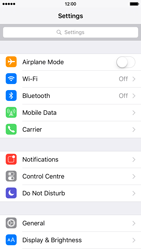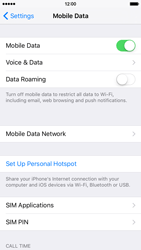 Choose Mobile Data Network.
If Mobile Data Network is not available, manual configuration is not possible. In this case, connect the device to the computer and use iTunes to install the 'Carrier Settings'.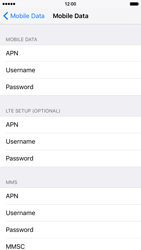 Edit the details for MMS as follows:
Under APN, enter mms
Under Username, enter nothing
Under Password, enter nothing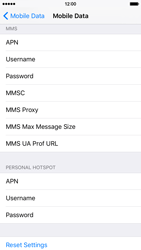 Scroll down.
Under MMSC, enter http://192.168.151.3:8002
Under MMS Proxy, enter 192.168.151.2:8080
Under MMS Max Message Size, enter 300000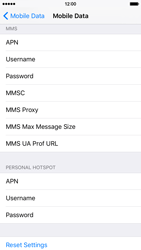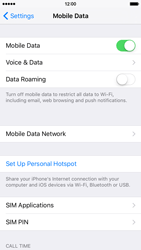 The Apple iPhone 6 has now been configured for use of MMS.
Return to the Start screen.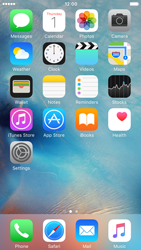 Switch your Apple iPhone 6 off and then on again to ensure the new settings are activated.