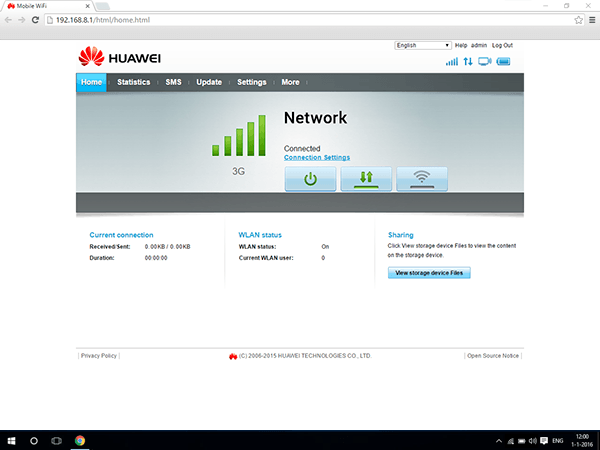 * To check or change data usage, choose *Statistics*.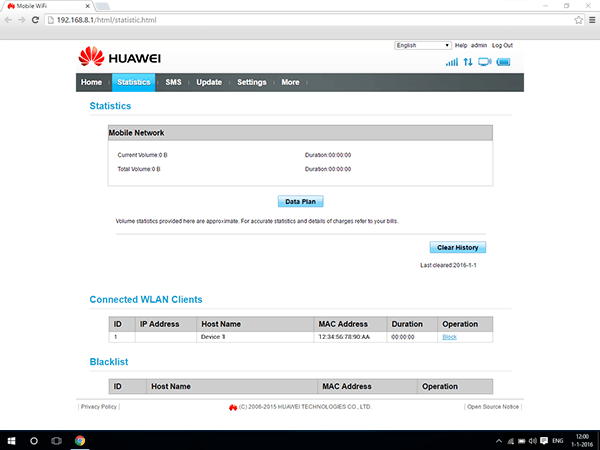 * Under *Mobile Network*, data usage is displayed. * Choose *Data Plan*.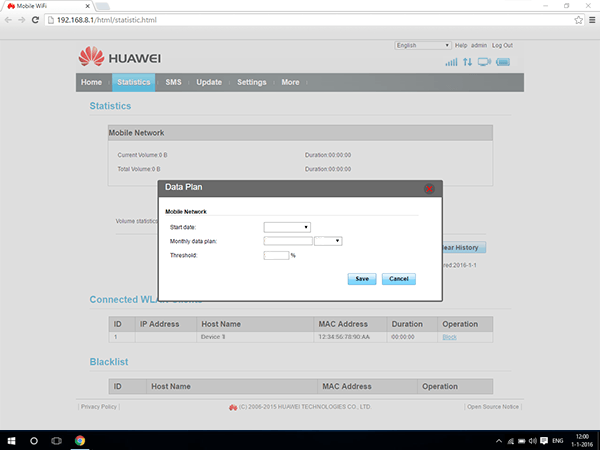 * Under *Start date:*, choose an option. * Under *Monthly data plan:*, enter a data limit. * Under *Threshold:*, enter your warning limit (in percentage). * Choose *Save*.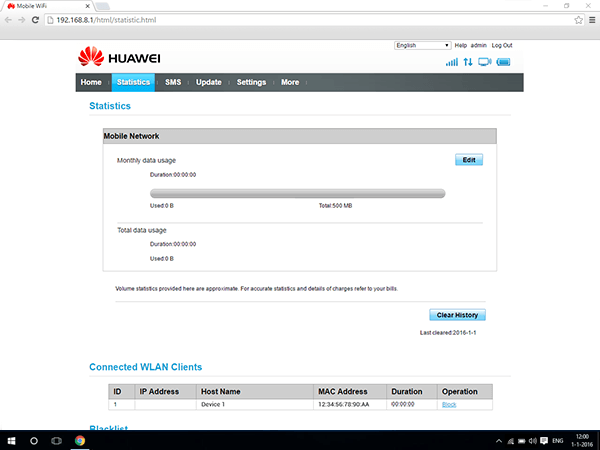 * To reset data usage statistics, choose *Clear history*.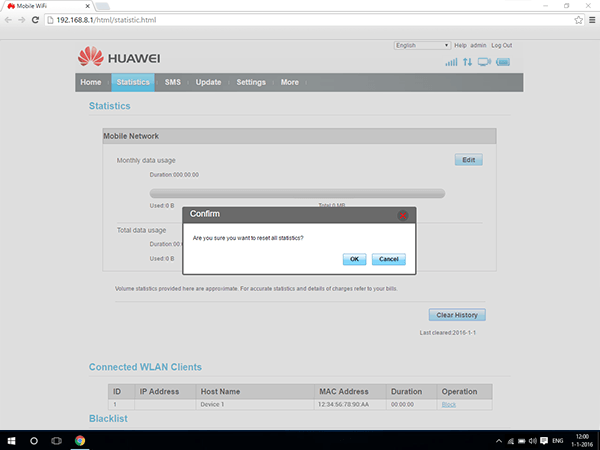 * Choose *OK*.
* The data usage settings have been changed.