Sony
Xperia V
Internet and data roaming
Disabling data roaming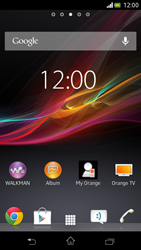 * Roaming is when you use mobile data abroad, outside of the Salt coverage area. With roaming enabled, your Sony Xperia V will automatically attempt to connect to a local Salt partner network. * You can disable data roaming to avoid going over your mobile data allowance. Follow these steps to learn how.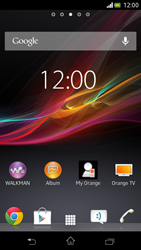 * Go to the Start screen. * Choose the menu symbol.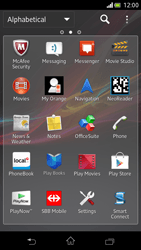 * Scroll to the right. * Choose *Settings*.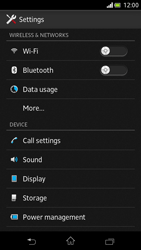 * Choose *More...*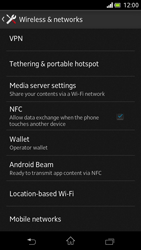 * Scroll down. * Choose *Mobile networks*.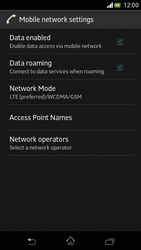 * Untick *Data roaming*.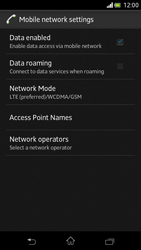 * Data roaming has been disabled. * Return to the Start screen.