You have selected
Sony Xperia Z
Switch device
Sony
Xperia Z
MMS
manual configuration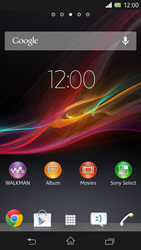 MMS settings can be sent to your Sony Xperia Z via SMS. Click here for instructions.
You can also configure your phone manually for MMS. Follow the step-by-step instructions below.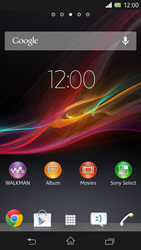 An internet connection is required to send and receive MMS messages. Use the menu at the left to choose the relevant instructions. Continue with the MMS configuration.
Go to the Start screen.
Choose the menu symbol.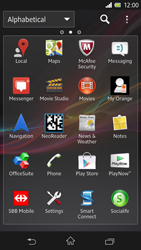 Scroll to the right.
Choose Settings.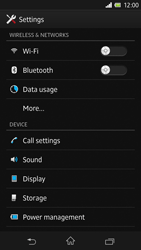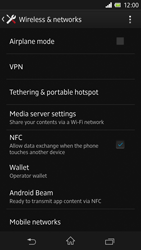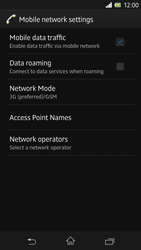 Choose Access Point Names.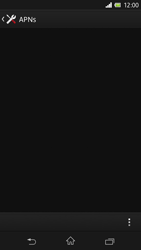 Remove all current APN settings except Salt Internet. In case you are using a prepaid phone, enter Salt World: Choose the APN, choose the menu symbol, and choose Delete APN.
Choose the menu symbol, and choose New APN.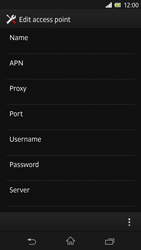 Under Name, enter Salt MMS.
Under APN, enter mms.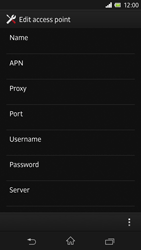 Under Username, enter nothing.
Under Password, enter nothing.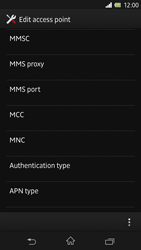 Scroll down.
Under MMSC, enter http://192.168.151.3:8002.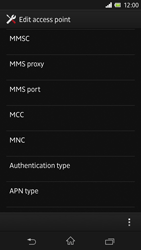 Under MMS proxy, enter 192.168.151.2.
Under MMS port, enter 8080.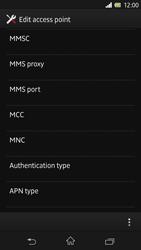 Under MCC, enter 228.
Under MNC, enter 03.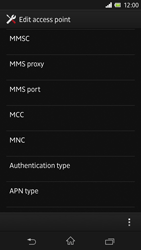 Under Authentication type, choose PAP.
Under APN type, enter mms. (Note: in lower case)
Choose the menu symbol.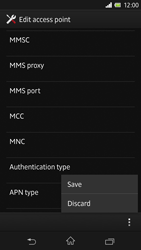 Choose Save.
Return to the Start screen.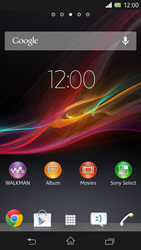 Switch your Sony Xperia Z off and then on again to ensure the new settings are activated.